Quilting service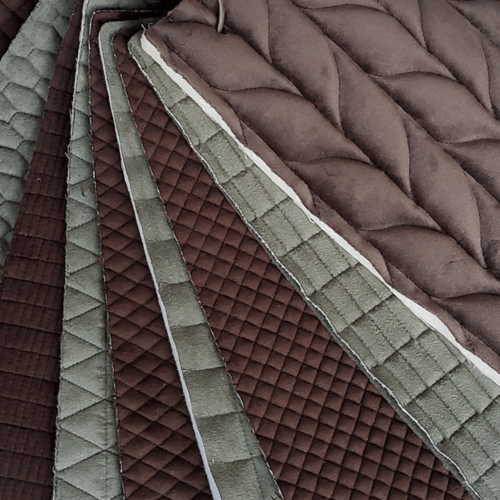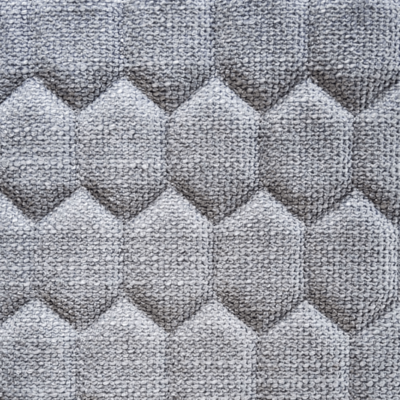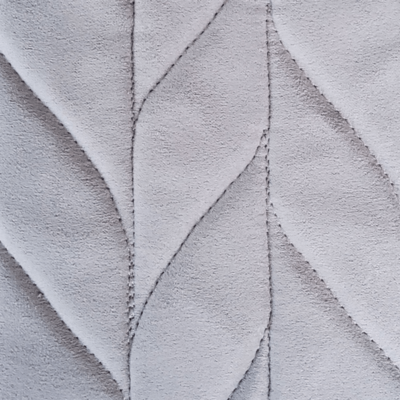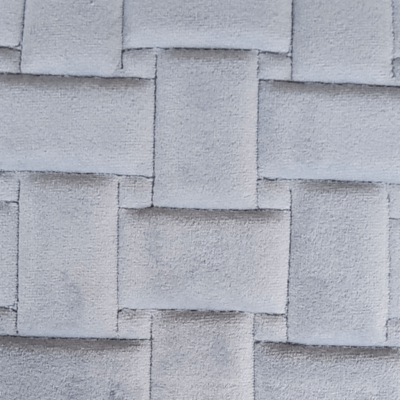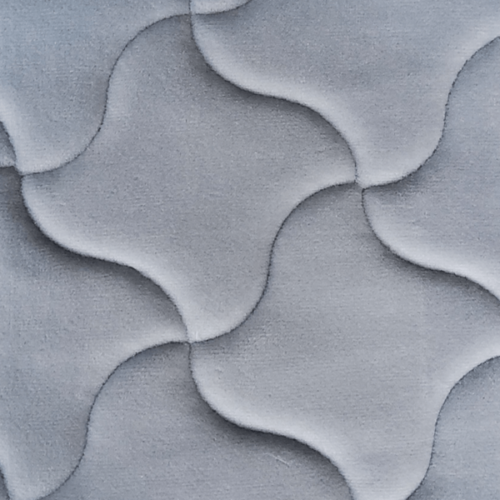 Quilting service Description
Among the various treatments and processes that we perform there is the QUILTING service, which can be made on any of our fabrics, microfibers, synthetic leather and even on leathers * based on our standard designs, which you see shown here, or can be customized according to of our customers' needs.
In particular, we can develop the drawings provided or modify the type of padding, which can be made in different thicknesses and materials.
Contact us for more information or to request a personalized quote.
* Quilting on leather is possible following certain precautions (size or type of leather).
ANTIBACTERIAL Safe&Pure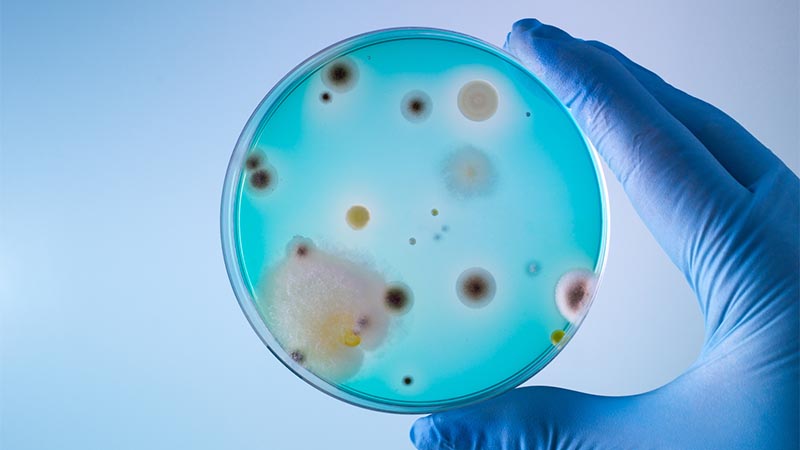 ANTIBACTERIAL Safe&Pure Description
SAFE&PURE is an antimicrobial treatment, among the best performing and least invasive ever, able to integrate the effectiveness of existing cleaning and disinfection methods, showing itself to be effective against pathogens such as SARS-COV-2.
The SAFE & PURE treatment forms a long-lasting polymer that penetrates and binds to the microscopic pores of any surface, forming an invisible protective shield. The treated material complies with the requirements of ASTM E2149-13, "Dynamic Shake Flask", which demonstrates the antimicrobial effect by imitating the use of fabrics in daily use.
The protective shield created by the SAFE & PURE treatment is effective against a broad spectrum of bacteria, molds, fungi and yeasts, the main cause of most problems with the formation of unpleasant odors, stains and deterioration of fabrics.
The microbiotic action of the SAFE & PURE treatment lasts for the entire life of the fabric. It is not simply applied to the treated surface but chemically binds to the fibers of the fabric, remaining active even after prolonged use of the sofa.
Resists washing.
It makes no changes to the fabric.
We care about the health of our Eco-System, which is why the SAFE & PURE treatment uses an ecological molecule that does not release harmful toxins to the environment.
The formulation of the product is based on a ODORLESS and NON-INVASIVE molecule.
It does not contravene the specifications provided for the application of the Oeko-Tex label
Flame Retardant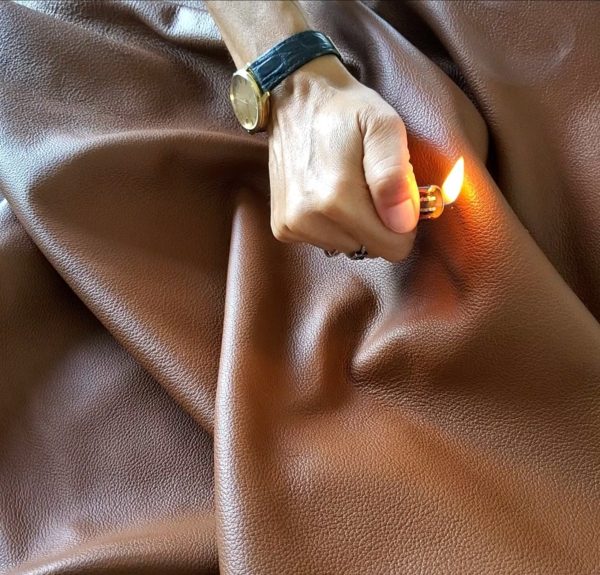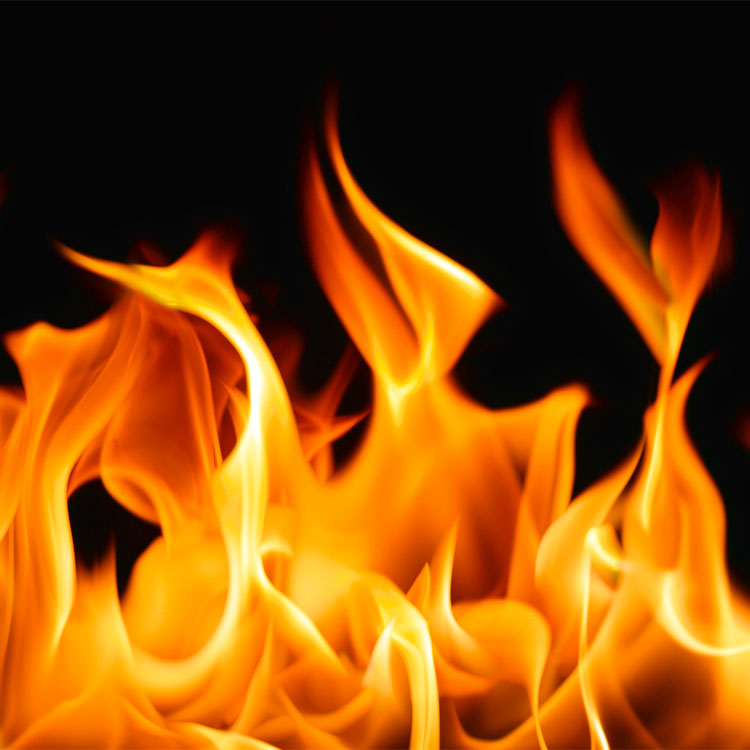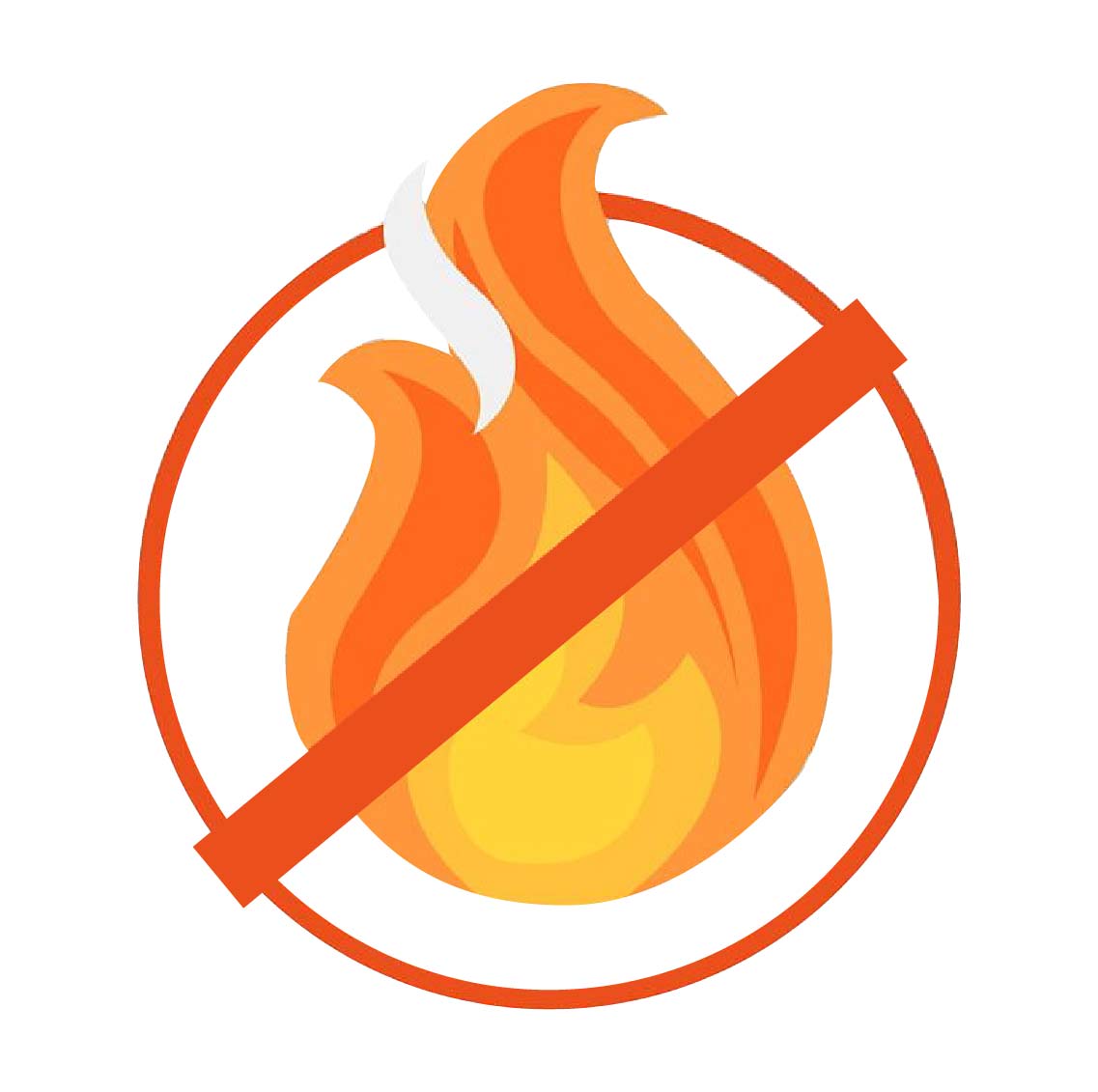 Flame Retardant Description
We are able to treat almost all of our materials with certain flame retardants to ensure that they meet the requirements of various existing regulations, such as EN 1021, BS 5852, Crib 5 and Class 1 IM.
The treatment is carried out after careful verification of the chosen material and the requirements to be met by creating a special foam compound that makes the material resistant to fire.
You can consult the data sheets available for each item to find out the resistances that our fabrics already have by default or contact us for more information or request the specific treatment needed.
Special Request
Please fill in all input fields on the right side of this form. We will contact you as soon as possible.
Thank you for considering Samac for your business.